Gold is valuable. Pawnshops are not. When a new investment opportunity bursts onto the scene, people sometimes get confused between the value of an asset and the value of the sellers. Cryptocurrency is one such example.
Wednesday week saw the stellar IPO of Coinbase. The largest U.S. cryptocurrency exchange went public with a valuation of $85 billion. That's a valuation almost three times that of Nasdaq, where Coinbase is listed.
Coinbase is raking in money. Its exchange serves mainly Bitcoin and Ethereum, and it charges users 0.5% on every dollar worth of crypto being traded. This is 50 times more expensive than what Nasdaq charges. Stock and bonds are charged at about 0.01% on each dollar trade. No wonder Coinbase's revenue soared more than 800% during the first quarter this year to some $1.8 billion. Fast-growing startups usually make no money. So, Coinbase is a rare unicorn that shouldn't even exist.
But that extreme profitability of Coinbase is exactly its problem.
Competitors like Gemini, Bitstamp, Kraken, and Binance won't sit on the sideline for long. Traditional brokerage firms are being nudged by their customers to expand into crypto trading, too. That's why economic theory has proven many times that "abnormal" returns can't last long. Sooner than later, competitors will show up to steal Coinbase's market share. A price war will ensure, and then the feast is over. How can anyone justify a $85 billion price tag?
Ironically, the inevitable decline of profitability of a crypto exchange is exactly what the market needs. It foreshadows cryptocurrencies going mainstream.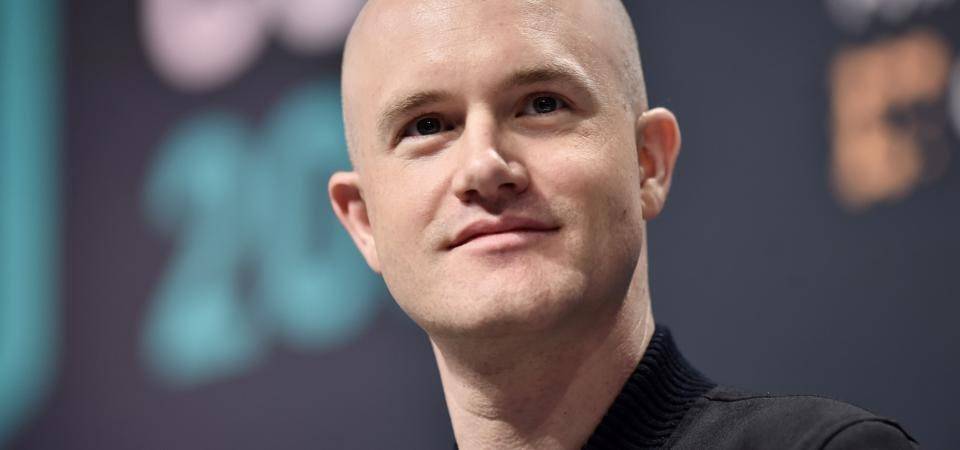 Coinbase Founder and CEO Brian Armstrong
Two weeks ago, Visa announced a new payment infrastructure that will enable crypto-native companies to settle payments directly without conversion to real money. Now, this is truly a big deal.
In the past, companies like Visa or PayPal have allowed people to buy, say, coffee using crypto. But what happens behind the scenes is a conversion from, say, Bitcoin, to fiat money on the spot to pay the merchant. Essentially, it's only adding a conversion function on top of the existing payment system.
What Visa is doing this time is different. It is piloting a form of direct payment with Crypto.com. It works like this: customers who have a payment wallet with Crypto.com can pay for their coffee using the stablecoin USDC. Visa doesn't convert it to anything. Instead, Visa clears the payment via the Anchorage cryptocurrency platform, the first federally chartered digital asset bank in the United States. The advantage is that without conversion, the transaction bypasses the entire traditional banking infrastructure. No more slow-moving payment through SWIFT with hefty transaction fees. The moment the customer pays, the merchant gets paid.
The beauty of bypassing SWIFT and other legacy banking systems is that the transaction fees can be driven to a minimum or close to zero. Why is that important? Because everything on e-commerce is subscription-based these days. Instead of monthly fees, why not charge by the day, by the hour, or by the minute or even second? The more precise the charge, the smaller the payment amount each time. As a result, new customers are more likely to sign up.
Here you can see the contrast of the two business models. Coinbase is making money from market inefficiency. It charges money every time people trade cryptocurrency. Visa is using cryptocurrency to drive out inefficiency from the traditional banking infrastructure. Who would you like to bet on?
Start-ups and tech companies all love the idea of zero marginal cost. The only players who would hate this are big banks, whose legacy system and infrastructure seem more and more out of date and out of touch by the day.
Such is the nature of disruptive innovation.
Stay healthy,

P.S., What's your view on crypto? Will you invest now or will you wait and see? For those working in finance, how's your organization prepare for this emerging class of assets?