The tension between the outgoing president and China is hurting an unlikely bystander: the New York Stock Exchange (NYSE). On New Year's Eve, the NYSE said it would delist three Chinese telecom stocks to comply with Mr. Trump's executive order. It then reversed course four days later, saying that it wouldn't. Then it came back again, saying it was, in fact, delisting China Mobile, China Telecom, and China Unicom.
Delisting a stock means removing it from where it's been traded. US investors will be barred from making new purchases in these companies. Reuters yesterday reported that Trump was also considering removing Alibaba and Tencent during his final days at the White House. 
Targeting these two tech giants would cement Trump's "tough on China" legacy. About $1 trillion of Chinese internet and tech stocks are held by US investors, according to Goldman Sachs estimates. 
The reason for such enormous holdings is simple: American investors want to participate in China's growth story. Your pension fund is likely to have invested in some Chinese firms, including Alibaba and Tencent, as a diversified portfolio. They have grown much faster than companies from other emerging markets. 
The MSCI Emerging Markets Index, an index that tracks market performance in 26 countries, shows exactly how China has risen to a dominant position.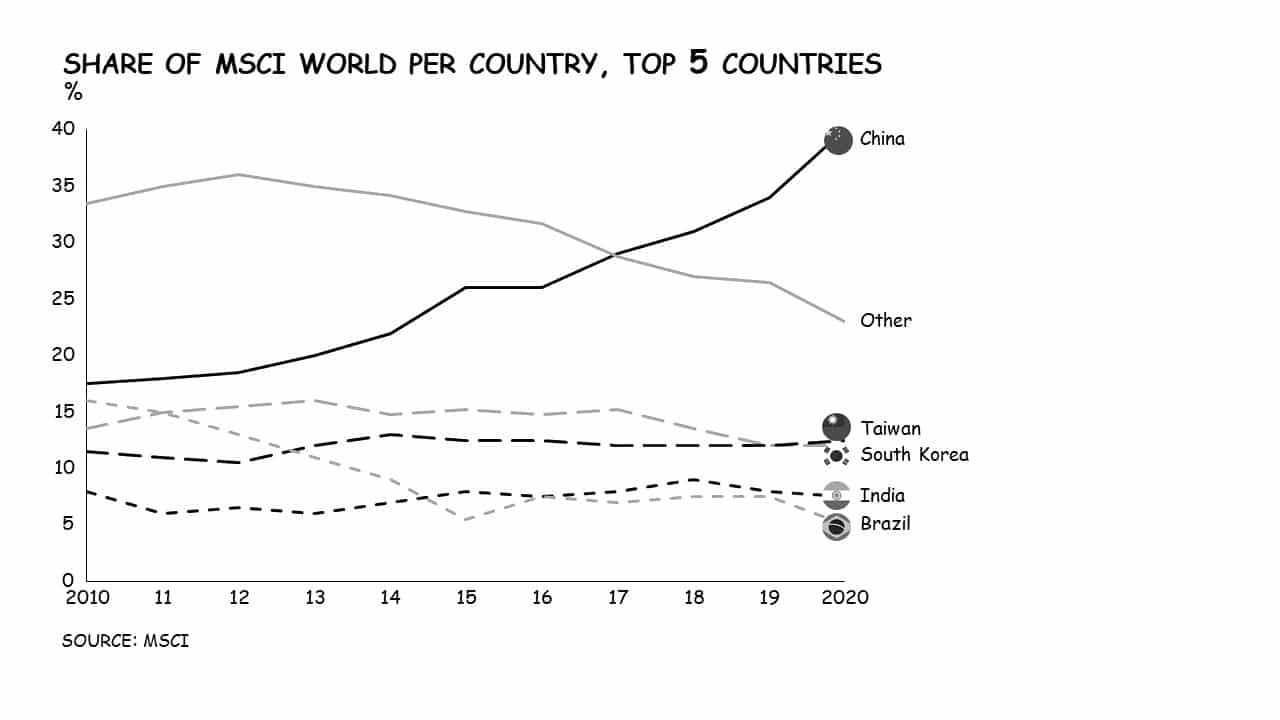 Whatever the eventual outcome, the biggest damage suffered due to this double U-turn delisting has been to the reputation of New York City—the financial capital of the world. The whole process has been chaotic and opaque. 
As for institutional investors, including pension funds, they might wonder if China's oil majors and banks will be the next targets. Taking part in the world's second-largest economy is a must for any high-net-worth individual, so they might end up looking into other means of investment rather than keeping their trades in New York City.
I joined Cheddar TV from the New York Stock Exchange earlier to discuss if the tension between US and China will continue into the Biden presidency. So much has happened in the last few days. You can watch it here
Stay healthy,


This article is co-authored with Angelo Boutalikakis, a research associate at the LEAP Readiness Project.